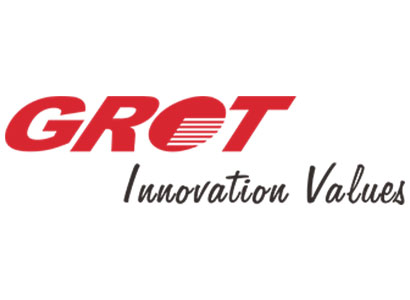 As the founder of a successful technology-based corporation, I am proudly writing this article to share it with anyone who is reading it.
Since its very beginning in 1989, protecting our loved ones and yours is the reason we founded the company that has always been and will continue to commit to safety and satisfaction of our customers.
Through thirty years of serving our customers and looking back on the past, Gret has always been full of passion, dedication and entrepreneurship, while withstanding many tests on the competitive market. What defines Gret wasn't just a bunch of bullet points about "company values" and a "mission statement," The Gret men and women takes the meaning of corporate responsibility to a new level. They are the most talented, ambitious, forward-thinking and genuinely caring individuals I've ever met. While the focus of many electric appliance manufacturers is the customer, and accordingly, his or her sales dollars, the Gret team upholds the highest level of integrity. Each employee at Gret is genuinely concerned with the well-being of our customers. I've witnessed our Engineering team go out of their way to add a newly requested feature to an upcoming release in order to accommodate the needs and requests of our clients. I've also seen our support team, which is significantly smaller than tech support squads working for conglomerates such as State Grid, happily spending hours on the phone with clients just to make sure they are thorough in addressing any concerns and issues our customers come across. In fact, often times these issues are not Gret related questions, and our committed support team is more than willing to do exactly what you expect from them--provide you with support.
Our desire to better the overall customer experience with Gret is unconditional. Our team is selfless and always searching for new ways to innovate and improve efficiency and your experience with it. Over the course of the year, we will continue to release new versions of products that making your use of our products much easier, more intuitive, and the best it can be.
We are truly looking forward to our continued work with you and the opportunity to demonstrate ourselves as a responsible company. If you ever have any suggestions, comments, or concerns that aren't addressed on our website, please always feel free to share your thoughts with us.
Sincerely,
Lei Wu